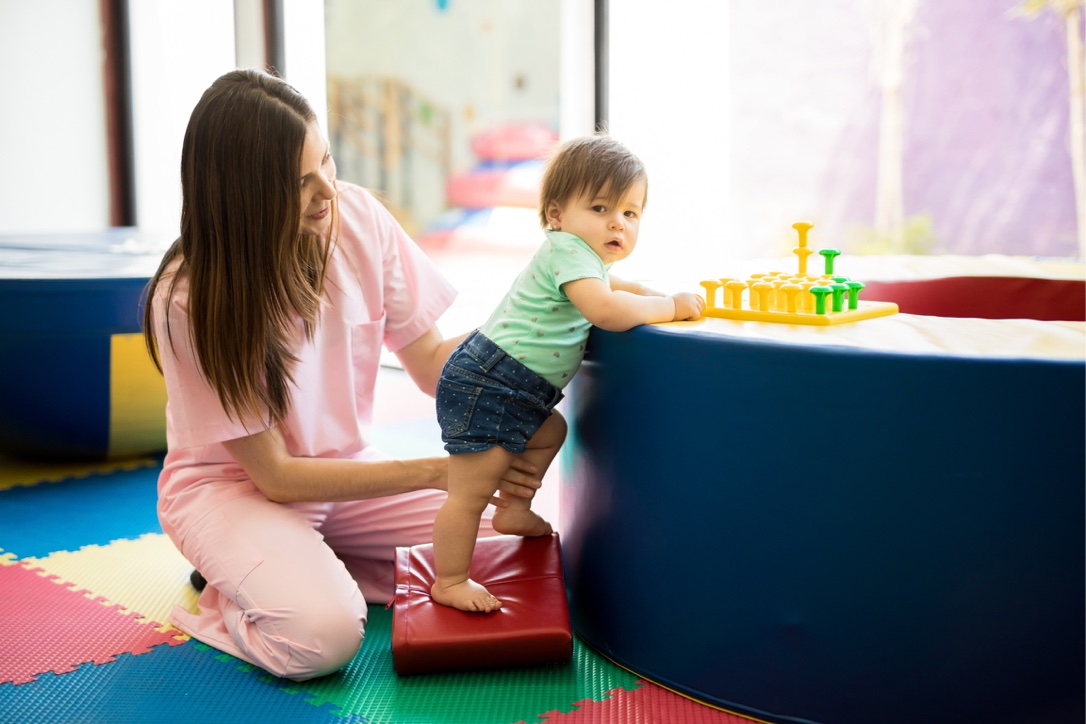 15 Mar

Why do Physio's use play in treatment?

Play is something that children do, and they do it freely, by choice. Most children don't require much coercion to get them to participate in a playful activity. Children learn through play experiences – interacting with various objects, surroundings and people. You have probably heard the expression "time flies when you're having fun!" And for children, you can learn a lot when you're having fun, without even realising it. The joy that a child experiences during play can also motivate them to repeat different activities or even explore and experiment with changing an activity.
How play is used in therapy
Once the therapist has performed a comprehensive assessment they will set goals for individual children in collaboration with parents, teachers and/or other therapists. From there the therapy sessions are planned.
Activities are designed to provide a balance between challenging a child to extend their learning skills while not overwhelming them in the process. The tasks and play are created with certain skills requirement or development in mind, and how those tasks or play may be adapted to work on certain skills.
While play might be used in a planned and structured way, it can also offer an opportunity for the therapist to observe how each child plays. How they are moving, interacting, using their imagination, socialising and so on. This helps formulate a treatment plan targeted at improving the skills the child needs to flourish.
Want to know more?
If you feel that your child may benefit from learning or assessment through play you may like to make a visit to us at Western Paediatric Physiotherapy in Hoppers Crossing to see how our caring team can help you and your child. Our highly experienced Paediatric Physiotherapists can assist with a number of issues, such as those involving developmental, orthopaedic, sports injuries, musculoskeletal, rehabilitation and neurological issues. Call today for an appointment on (03) 8001 2042 to see how our Western Paediatric Physiotherapists can help your child to reach their milestones.