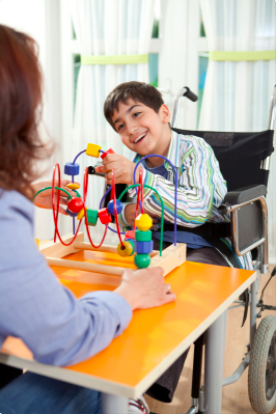 01 Jul

Physiotherapy for Cerebral Palsy
What is Cerebral Palsy?
Cerebral Palsy is a group of neurological disorders ranging from mild severity to severe severity that impacts children early in life resulting in movement disorders. Movement disorders can impact a child's ability to participate in both gross and fine motor activities. Gross motor skills involve things such as walking, jumping and even standing up and sitting down whereas fine motor skills involve things such as writing, cutting and doing buttons up. 
Signs to be aware of if you feel your child may have cerebral palsy include: Feeling your baby is too stiff or too floppy, you notice your child tends to favour one side, your child walks on the toes on one side, your child is delayed in reaching motor milestones. Whilst one or two of these signs is not necessarily indicative of Cerebral Palsy it is important to be aware and to ask questions of your GP, Paediatrician or physiotherapist if you have concerns. 
How Can a Physio Help?
Physiotherapists work with children to improve both fine and gross motor skills using a goal-orientated approach. Goal-Orientated approached mean that physiotherapists work alongside children and their family to understand what is important to them. Physiotherapists can then direct treatment to help children develop the essential motor skills to help them participate in everyday life, school, sport, and family life. Early intervention is key to help children develop these motor skills.  
Physiotherapists use a wide range of individualised interventions to help each child get the most out of therapy. All therapy is individualised for the child and their family. Physiotherapists can use manual therapy to prevent contractures (severe shortening of the muscles) and maintain joint range of motion. It is imperative we preserve as much range of motion of the joints as this directly correlates with a child's ability to perform certain tasks such as sitting down and standing up. In addition, physiotherapists use exercise therapy to help children gain skills in coordination, balance, improved gait and assist in pain management.  
If you feel your child needs physiotherapy management, please do not hesitate to contact us at Western Paediatric Physiotherapy.