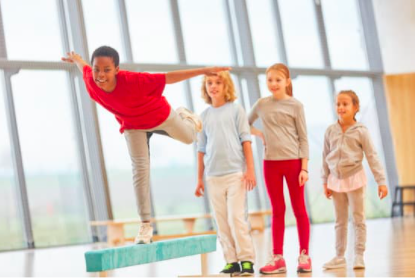 15 Nov

Developmental Coordination Disorder

Developmental Coordination Disorder (DCD) is a condition that describes children who are delayed in meeting their developmental milestones. They are significantly uncoordinated and struggle to learn the skills required to perform everyday tasks. Often these children are described as 'clumsy'. Generally, it impacts young boys more than girls and is first noticeable around the age of 4-8.
Signs
Below is a short list of just some of the signs and symptoms:
Your child appears awkward and clumsy compared to their peers.
Your child trips over a lot, bumps into things, knocks things over – This is a result of poor body awareness.
Delayed gross motor skill development e.g. Running, Hopping and Jumping
Delayed Fine motor skill development e.g. hand writing and typing shoes
Difficulty performing complex movements – e.g. throwing and catching
Poor balance
Poor strength and endurance
Diagnosis
There are 4 main criteria your child must meet to be diagnosed with DCD.
Your child presents with no signs of intellectual or neurological disorders that could be contributing to their incoordination.
First noted in early development.
Lack of motor skills impacts with children's ability to participate in everyday activities at home, and school, play and sport.
Level of skills is below what is expected of children their age given time for skill development.
A key point to note regarding the 4th criteria is children need time and opportunity to practice skills. A child who has been kicking a ball for the last two years usually will have better skills than a child who has never kicked a ball. Finally, diagnosis must be made by a trained medical practitioner.
Treatment
Physiotherapists use a range of skills and tools to help children with DCD. This includes basic strengthening work either in the gym or by provision of a home exercise program.
Goal-based therapy
Physiotherapists work your child, your family and you child's school to develop goals based on the skills most important for your child, family and school. This can include broad goals such as ability to keep up on family walks all the way to specific sporting-based goals and everything in between.
Once we have the goal, we can work on skill-based practice. This includes working on specific components of a skill such as stepping forward to throw and working on the skill as a whole. It may also include specific strengthening for important muscles as part of this skill.
DCD is a challenging condition and can have huge impact on children as they struggle to keep up with their peers. The physiotherapists at Western Paediatric Physiotherapy are equipped to help your enjoy life. If you have any questions please do not hesitate to contact us.