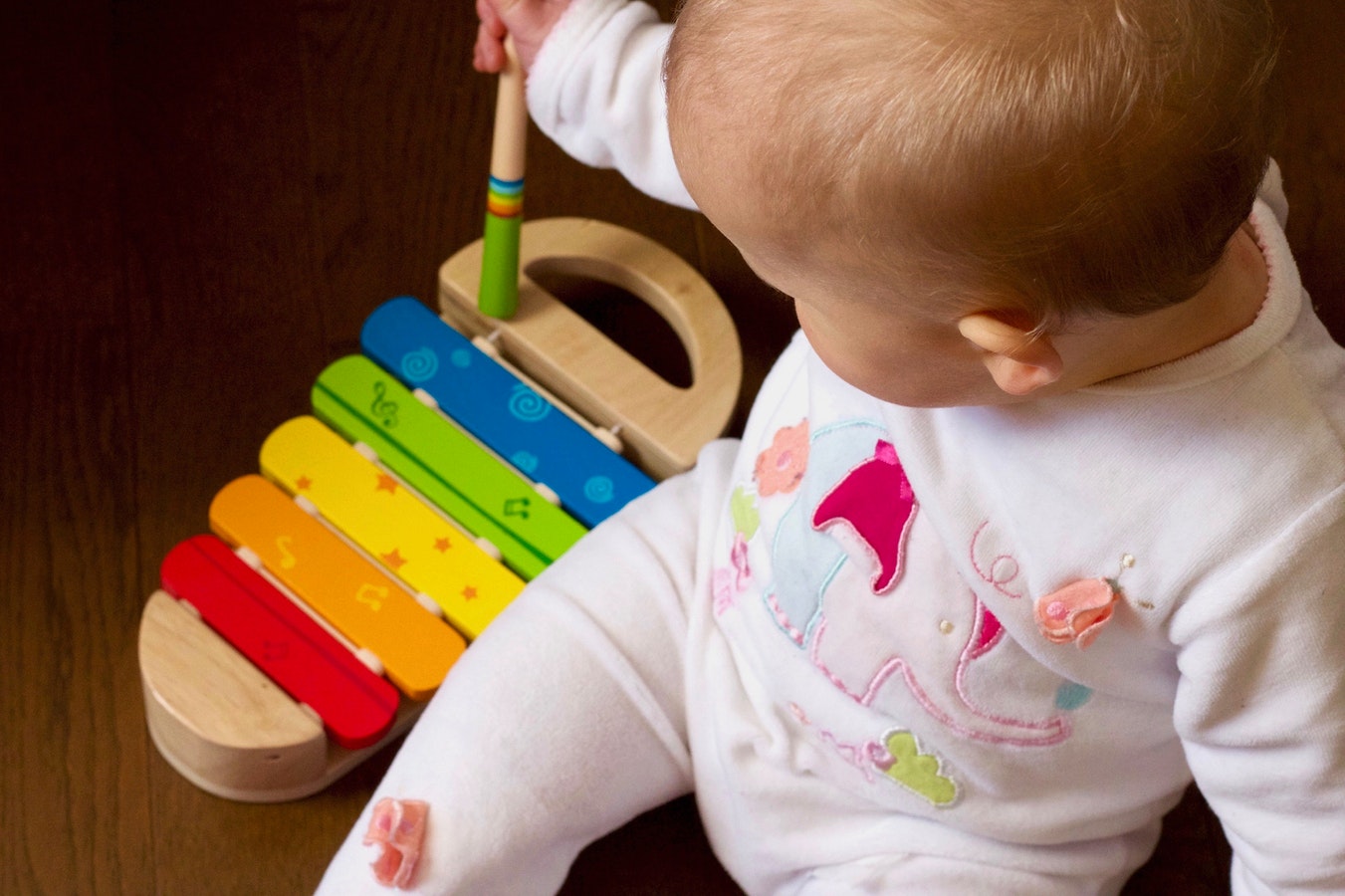 07 Aug

Household items to use to support your child's development
As a parent, you naturally want to make sure you are doing everything you can to help your child develop as best they can. These days there are a lot of specialty toys and equipment available in shops and online that are marketed as being beneficial for promoting your child's development.  
It can be easy to get caught up in feeling like you need these things to help your child. Some of these things might help your child – however, there are a lot of things that you probably already have.
Here are some tips in helping your child to develop their gross motor skills:
> Towel or rolled blanket or pillow: To help your child to develop control of their head, and also to learn to practice being in a hands and knees position, you can use a rolled towel, a rolled blanket, or a pillow folded in half to help support your baby's trunk.
> Your leg/s: A bit like the rolled towel/blanket/pillow, you can use your leg to help your baby to practice laying on their tummy, pushing up through straight arms, and position themselves on their hands and knees.  Your legs are also excellent barriers, to help your child to practice sitting up by themselves. Sit with your legs in a ring, and position your baby sitting between your legs.
> Pillows and doonas: Encouraging your child to crawl over pillows and doonas will challenge their creeping and crawling skills, and encouraging them to walk over the pillows and doonas will challenge their balance skills.
> Coffee table or couch: These are usually a perfect height for your child to learn to pull up to a standing position.  As they get more confident at standing, and stepping, you can then encourage them to step between the coffee table and couch.
> Upside down laundry basket, foot rest, or dining chair: These are a great for your child to hold onto and push around when they first start taking steps.  Unlike the baby push carts or push walkers available, these household items won't roll easily out from underneath your baby, which makes them great for the early stages of learning to take steps.
We treat children from newborns through to adolescence and can assess your child's development and determine the appropriate management plan to help them achieve their full potential.