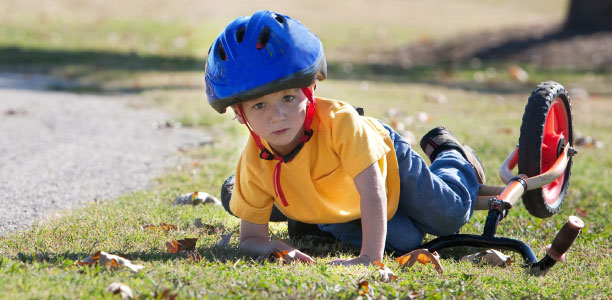 27 May

Common injuries experienced by children

At Western Paediatric Physiotherapy in Hoppers Crossing, we know with so much energy it's no surprise children can be so active during play and their love for activities that get them up and going.

But with such bounce, growth, development and high energy, it can be difficult to prevent injuries from occurring.

In today's blog, we're highlighting commonly experienced injuries and exploring ways in which you can identify and aid in healing them.

This one might not come as a surprise but with running and climbing, elbow injuries are quite common.

Elbow injuries can also be caused by doing activities such as sport which involve overhand throwing, which can potentially place a bit of stress on the elbow.

Additionally, this also has a relation to tugging on muscles.

Like many injuries, this can be likely to be less severe and simply requires rest to heal. However, if your child identifies this pain to be consistent after a few days rest, it's best to see a doctor to have it further looked into.

Another common one is known as stress fractures. These are small cracks in the bone and happen when the bone is put under a sudden impact of stress such as a hit or fall.

Essentially, with stress fractures as we can't see a fracture in the bone ourselves, yet you might come to notice this if your child complains about a consistent pain.

This injury can be hard to prevent but a key thing to remember like anyone playing a new sport as a beginner do things in moderation.

Finally, our last common injury highlighted today is known as jumper's knee, which is a pain that occurs in the lower part of the kneecap.

Jumper's knee occurs with sudden movements such as bending, which stretches the patellar tendon, causing tears to the fibres and can cause inflammation.

This condition isn't a very serious one, but the longer it is ignored, the longer the recovery time. Yet addressing this issue is rather simple and just requires rest, where hot and cold packs can aid in pain relief.

If your child has experienced an injury or has had surgery, they may require physiotherapy to get back on track and back to doing things they love. If you would like to make an inquiry or would like to book your next appointment, call our professional and caring team at Western Paediatric Physiotherapy in Melbourne's west today on (03) 8001 2042.